Brivoi is coming...
Submitted by

escornamaster

on Mon, 06/29/2015 - 22:24
Probably, you have seen a new guy around us.. Its name is Brivoi and it will be the new stable version of Escornabot.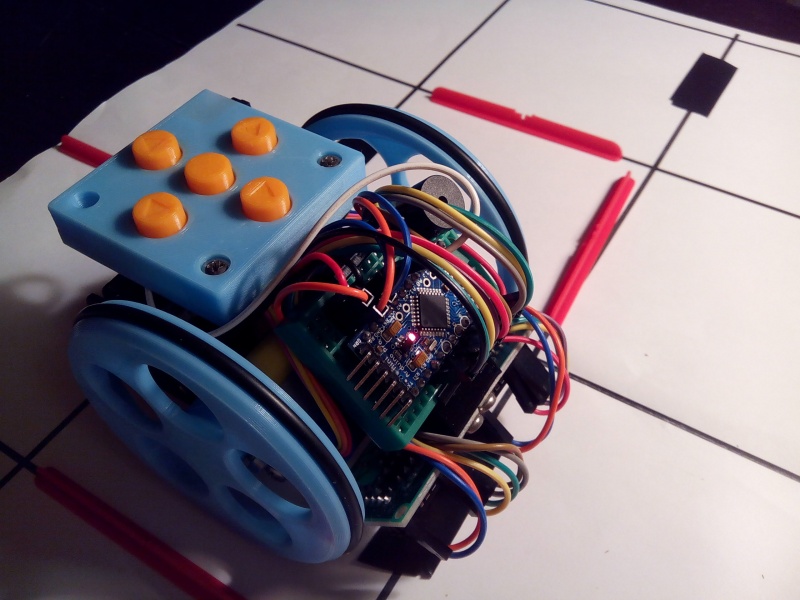 At the moment, it is completely operable (and handsome, of course) and, over the features, we want to remark the following ones:
Smaller, so the squares of the board could be smaller too (up to 10cm x 10cm).
Quicker movements over the squares.
Easier to assembly.
Less time to print the 3D pieces.
Recycling the pieces of previous version is possible (no new hardware inversions).
Availability of new specific electronic boards built for the Escornabot.
We hope to have clear and indexed manuals ASAP so that will relax your anxiety and you can build your own brivoi. Meanwhile, you can browse our working drafts from the wiki and, of course, you can ask any question or suggestion in the mailing lists.