Compiling and loading the firmware
Open the sketch in the Arduino IDE
It's supposed you have followed the instructions to download the source code or you know you are doing.
Start the Arduino IDE (close it before if you have already opened) and it should be a menu option under FIle > Sketchbook where the Escornabot sketch appears. Select this option and all code files will be showed as edit windows in the Arduino IDE.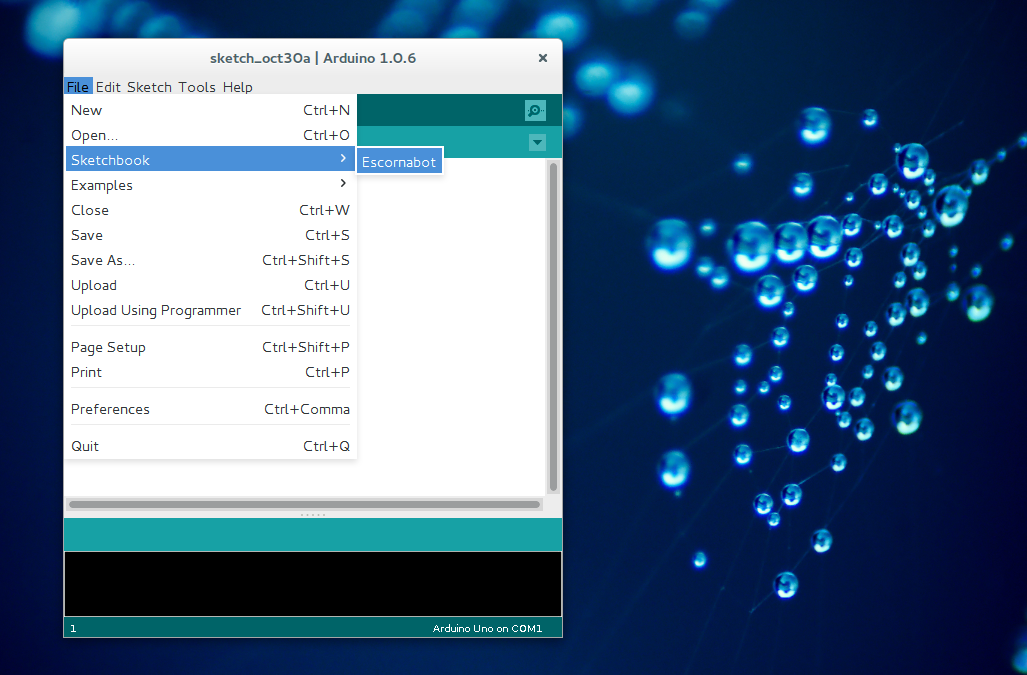 Compile the code
To compile (translate the source code in machine code) the firmware with Arduino IDE:
Be sure that Arduino board is connected to your PC (USB port).
Choose the port where Arduino board is connected to, in the menu Tools > Serial Port.
Select the Arduino board model, in the menu Tools > Board (problably Arduino Nano or Arduino Mini Pro).
Compile the code, in the menu Sketch > Verify/Compile.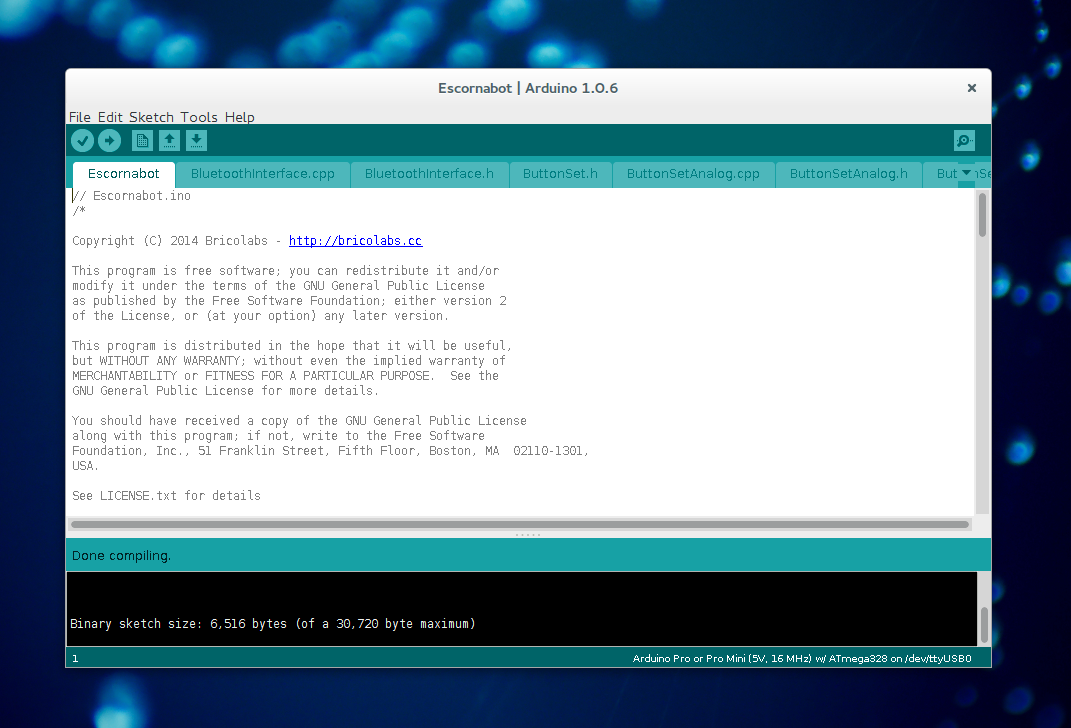 Upload the firmware
Review the hardware options (file Configuration.h, read this if needed: Configure the code for your Escornabot).
Load the Escornabot firmware on the Arduino board, in the menu File > Upload.