How to...
... get an Escornabot?
At the moment, you have to build your own one. It implies that you will earn some DIY karma and you can be sure that there is no better price in the market.
However, we have initiatives like Travelling Family that can bring you borrowed Escornabots for free.
... build my Escornabot?
Building an Escornabot is fun and we hope you will learn a lot making it and playing with it, but, first, you must choose your flavour!
Brivoi audacius
Do you want to learn the most about how a robot works? Would you sacrifice some time and effort to build the most DIY version of the escornabot? This is the right choice for you!
Pros:
Pure DIY version, more fun, more learning!
More common parts and easier to reuse.
Cons:
Building and wiring is a bit messier.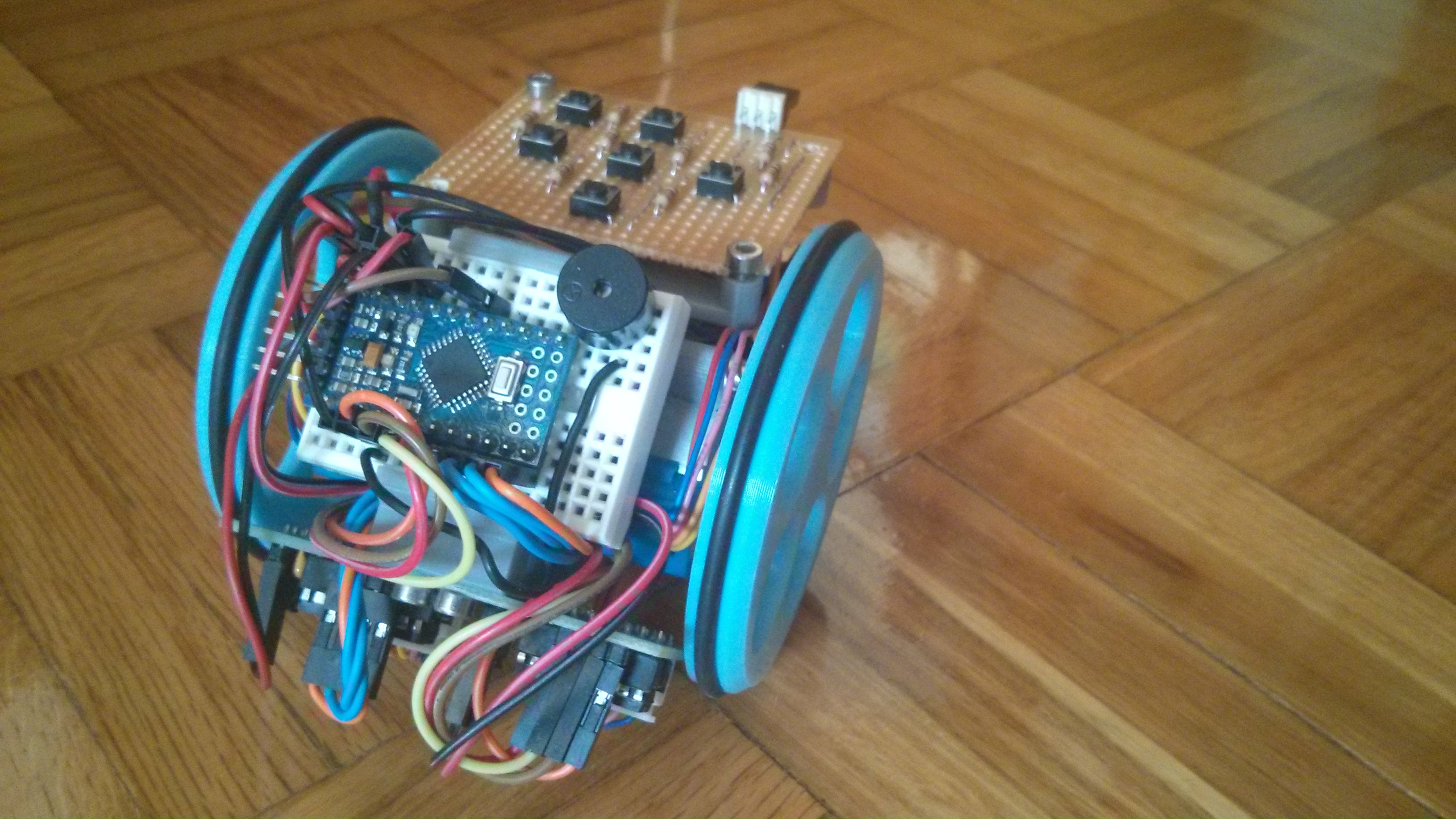 Brivoi compactus
Are you going to build quite a few robots? Do you feel comfortable ordering PCB'S to an external service? (if you are not, don be afraid, it's not so hard) Do you want an easier and faster to build version? Brivoi compactus is waiting for you!
Pros:
Easier and faster to solder.
Almost no wiring.
More compact design.
Cons:
PCB orders usually start with ten units.
More parts and a little less ordinary.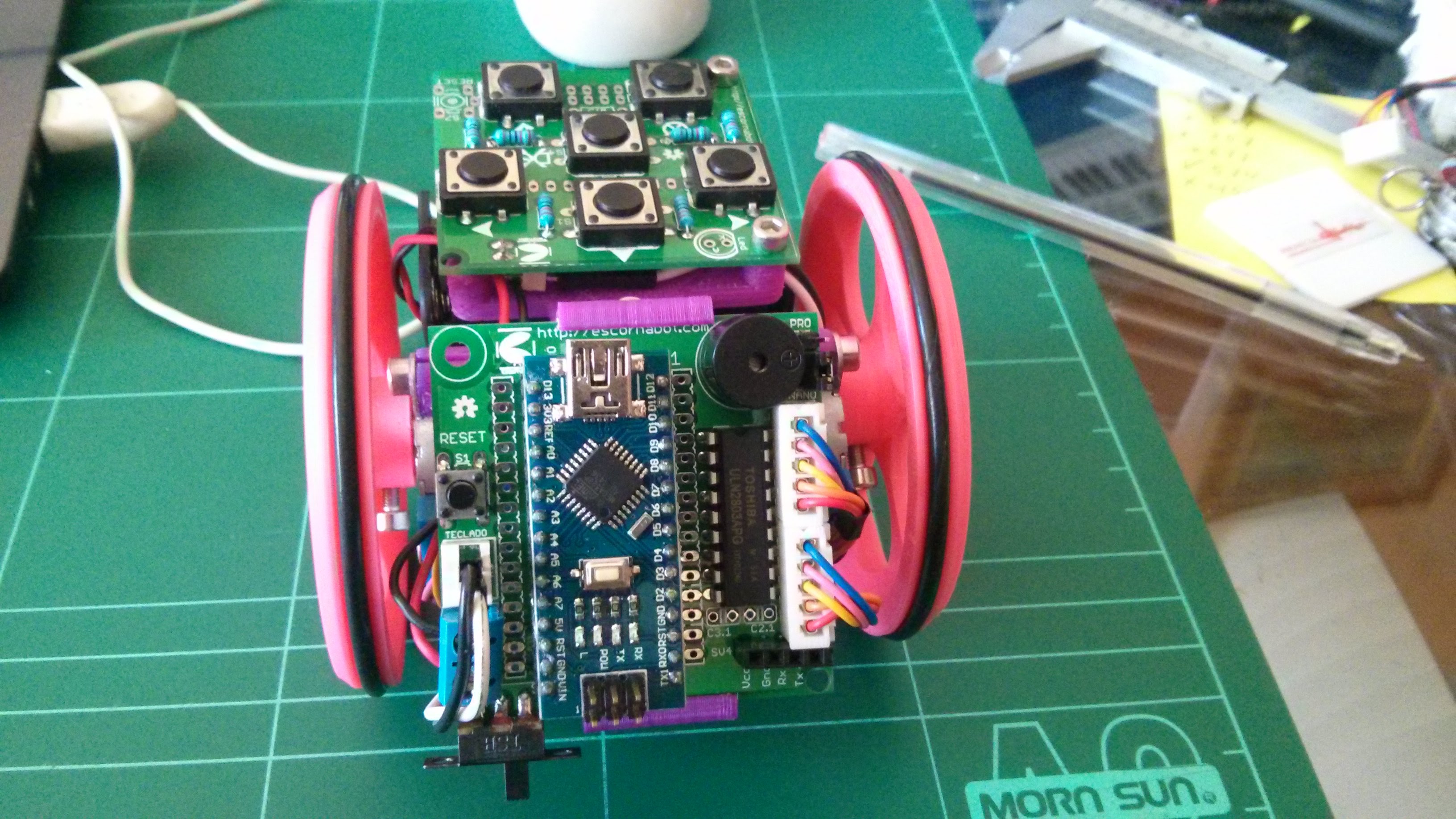 Placidus
Do you already have an Escornabot? Have you been called geek more than ten times in your life? Do you have a taste for BIG things? You will probably want to build placidus, our outdated version, a design that we love but that has been overruled by the Brivoi individuals. It's evolution, baby!
Pros
We learned a lot with it.
It works fine.
Cons
Ok, it's our first child, we would never say bad things about it, such as:
It's too big.
Takes longer to print.
Takes much longer to build.
It moves kind of slower.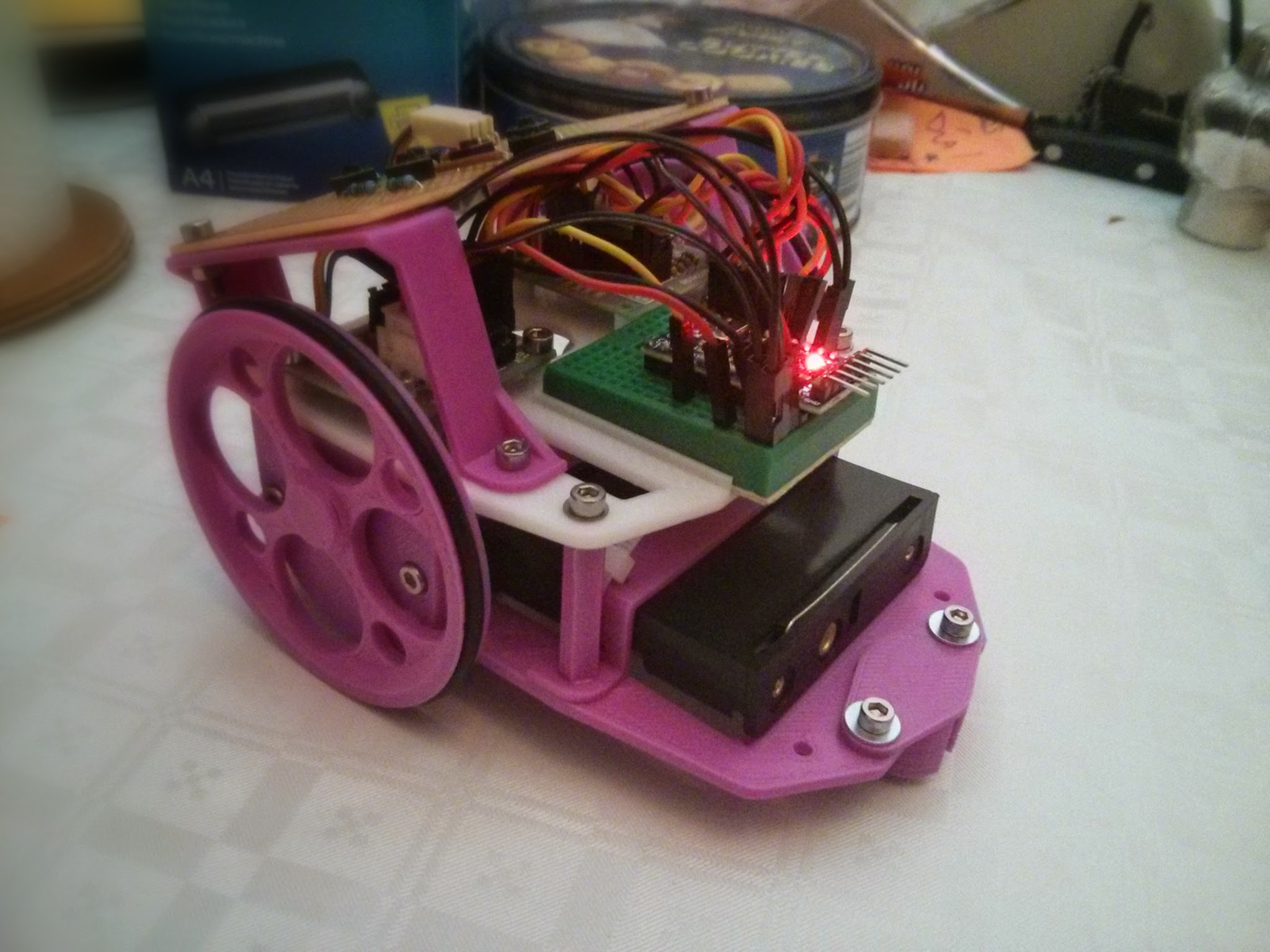 Quick links to other resources: